Welcome to
Creating Success around the World
The worldwide blog hop tour, that introduces you to creative people from all corners of the globe
.
Every Wednesday our hosts on each continent will introduce some inspiring creativity from their corner of the world.
Today's guest is Nicole from Merry-Go-Round Handmade
in Melbourne, Australia
The person behind the 'brand'
Hi, my name is Nicole.
I have a husband and I am a stay at home mum of two lovely little girls but was previously a graphic designer working for a marketing company in Melbourne, Australia.
Merry-Go-Round Handmade is a new venture for me, It only started six months ago!

How did you come up with your business name?
Merry-Go-Round evokes feelings of a fun childhood, a playground laughter but for me it also means...
a 'rotating platform' (so to speak) of quality handmade items that are displayed for sale. Handmade just simply a general term that describes what I do.

What do you create?
Handmade crafts. I LOVE to use colour! I dream in colour so why not work with it!
I also love fabric, buttons, ribbons &; wonderful vintage crafty finds!
Many of my items are New, Retro or Vintage.
I try to upcycle/recycle/repurpose where I can to create an unique item - usually One Of A Kind. OOAK
My main items in a little more description are my:
Metro Retro Tea Towel Aprons.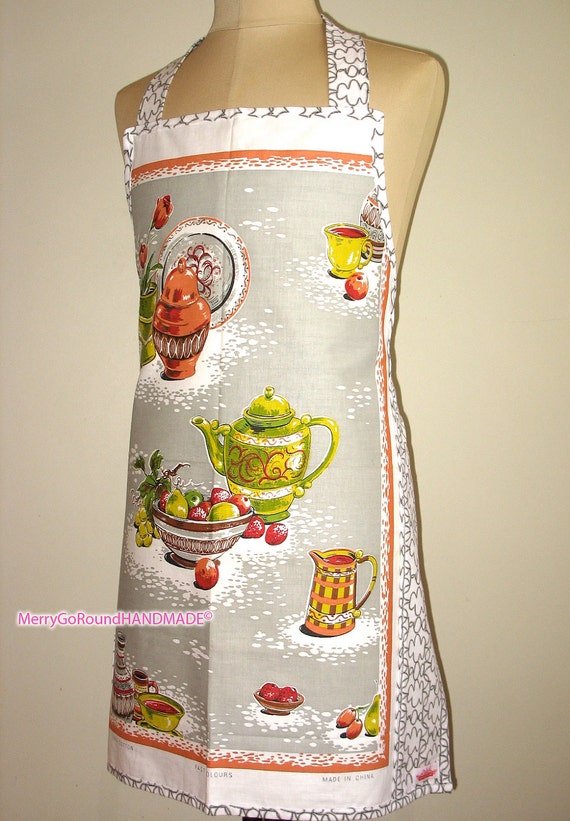 My Metro Retro Aprons are all OOAK - that is, One Of A Kind.
All of these aprons are handcrafted originals and unique!
I love to upcycle and give a new life to something that had an intended previous use.
Some of my tea towels are brand new but many are retro vintage - that is 20-40 years old! They are in excellent condition as they have never been used for their original purpose.
I try to source my tea towels from all around the world, Australia, United Kingdom & the USA, to just name a few.
Vintage Fabric Flag Bunting.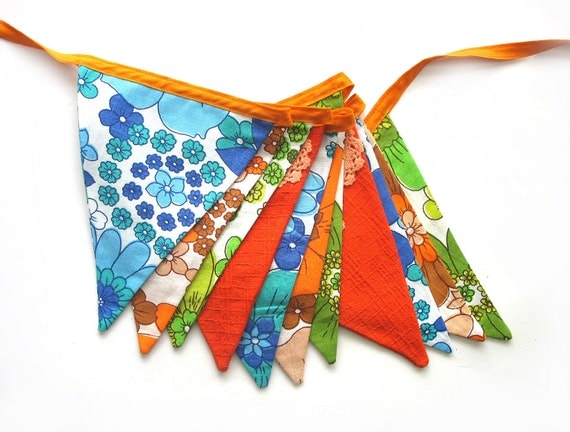 Mostly Made from Upcycled, Reclaimed Fabric.
Made from eco-friendly and one-of-a-kind reclaimed fabrics, whilst some may be similar, each flag bunting banner is a One of a Kind (OOAK). These buntings are also perfect to use for a party decoration or as a permanent wall hanging.
Taggy Snuggly Comforter Toy Tag Mini Taggie Blankie - for Baby.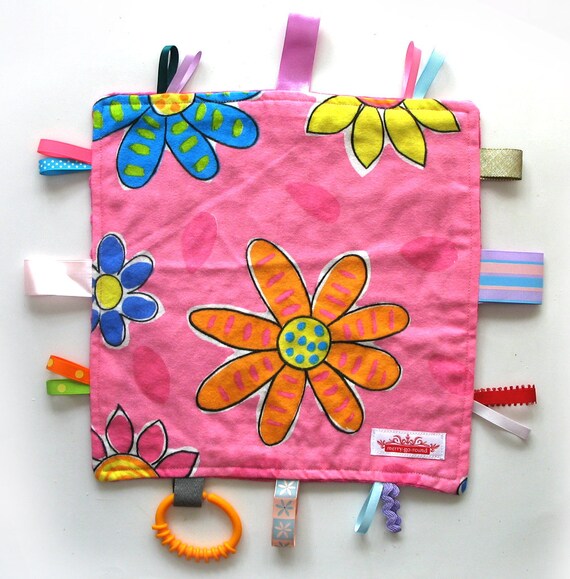 These Taggy Snuggly's are soft, cuddly, and fun and are a great size for taking along wherever you go.
Made with lots of assorted ribbon tags of different colors, fun textures, and various sizes for little fingers to play with - this sensory experience helps with a babies fine motor coordination.
A fun pattern on one side and super soft minky dot fabric on the other.
Taggy Snuggly's are suitable for all ages from newborn to toddlers, portable, durable & made from quality materials.


Why do you create?
I knew I HAD to do something creative after my first child was born.
I always crafted as a child.... it always was going to be a natural progression.
At uni I dabbled in painting, drawing, printmaking, photography, etc
A few years ago I had a go at Mosiacs.
It took me quite some time to decide but when I was given my grandmother's (rather new) Janome, I decided sewing it was going to be! I had not touched a sewing machine since I was at high school.
I have so many ideas but not enough time to develop them to the finished item I'd like them to be.
Inspiration can come from anywhere & everywhere.
I love to create unique & 'One of a kind' items, It's nice to have your work appreciated. I also know that buyers like to buy handmade gifts because they are personal, made with love & care and are a refreshing change from the mass produced items that are out there.


Do you sell your creations? If so, how? Where? And is it profitable?
I sell my items in my store, online via craft online websites, Etsy & Madeit.

www.madeit.com.au/merry-go-round
www.etsy.com/shop/MerryGoRoundHANDMADE
I also like to sell at various markets such as Maribrynong Makers Market.

I think it's 'somewhat' profitable but you certainly don't get full payment for all the time that goes into making an item.
For me, craft is a part time love (family is the other), it's not about large profits.
I would not make something I did not enjoy making. I also get enjoyment when a buyer states they love the item they have bought. I love positive feedback!


What mistakes have you made or lessons you have learned?
Learn from your mistakes however small.
Love what you do, crafting should never be about making money - meaning large profits. If you only have this in mind you could be disappointed.
As a seller, some markets are better than others. You need to try many before you find the one that works for you.
Time Management! I'm still trying to balance crafting time & family time. I'm not great at it.
Don't be scared to try something new, start that new project today, not tomorrow!
Other crafters/sellers you meet, either via Facebook or at markets, can be a great source of inspiration but more importantly information, they usually have great tips and advice. I've meet a lot of lovely crafters.
What, to you is success? Have you achieved it yet, or are you on your way towards success?
Success means different things to different people. For me, it is not just about crafting it's about marketing your product well (& creating a great service) also selling to people that love &
appreciate what you do. A happy buyer is success.
I'm pleased with what I have achieved in the last six months.
Success is about the small achievements & the large ones but I'm enjoying the journey.
I believe success takes time and 'Life is a journey, not a destination'.
So what's next?
I expect 'more of the same'. It's been fun so far!
I do hope to make some cushions this year. I would like to make a 'new' and also a 'vintage' range of decor cushions for adults and for kids.

-------------------------------------------------
Thanks Nicole for your great answers! Do go and say Hi to Nicole at her blog, where there's links to her etsy and made it shops too!