Hello once again!
Well, after taking a couple of weeks break from my daily posts here at Creating my way to Success, I returned last Monday thinking I'd get back into things. Apparently life had other ideas and I've been flat out during the first week of the kids school holidays with organising club swimming nights, constructing new furniture, shopping, wrapping, and , and ...and..
I've decided to stop fighting it and let the Christmas and end-of-year busy-ness just sink in, and return to my own things - blogging, writing etc in the new year, with a fresh start.
Until then, The Round Tuit will continue, and a few odd other posts as I get a chance.
Hope you're all enjoying this busy time of year - and I am getting the odd chance here and there to check out your great links - lots of brilliant Christmas Craft ideas out there.....I had fun picking my favourites this week!!
So let's get to it!
Tuits are very hard to come by, especially the round ones. For years people have been saying,

"I'll do it as soon as I get a round tuit".

Well now you can have one of your very own, and all those jobs that have needed doing will finally get done!
Here's my favourites from last week's party:
First of all, you know I love a good upcycle - especially using clothes - so these
Christmas Trees from a sweatshirt by Grandparents plus really caught my eye!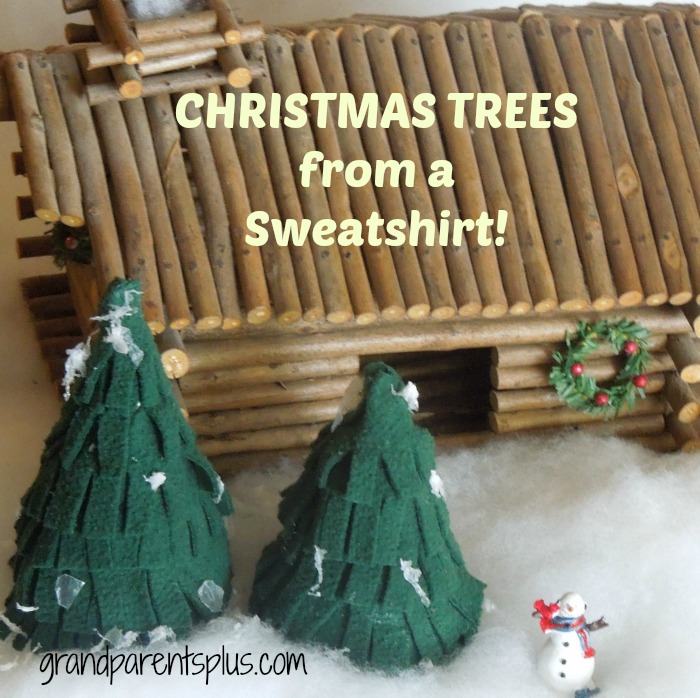 Next, another Christmas craft idea with this Fabric Christmas Countdown by Capturing Joy with Kristen Duke:
Finally, another idea for using clothing to make Christmas ornaments -this time snowmen from socks by Just a Little Creativity:
----------------------------------------------------------
Link up your own projects - old or new - no rules - just share your creativity and inspiration!
I'd love if you grabbed the button - then you can have your very own Round Tuit!
And of course we all love visitors and comments so do visit some of the other links!
By linking up here you're giving me permission to use photos from your post in features here on my blog.
I will feature my favourites on facebook during the week, and also on this post next week.