Welcome to
Creating Success around the World
The worldwide blog hop tour, that introduces you to creative people from all corners of the globe.
Every Wednesday our hosts on each continent will introduce some inspiring creativity from their corner of the world.
Here's how you can take this worldwide tour with us:
You can follow all the hosts to support them and keep up to date with the fabulous posts they will share every week. Then if you are inspired to join, just link up your own blog to make some new international friends.
Remember to leave us a comment when you follow us so we can follow you back!
And of course we'd love if you added our button to your site to help spread the word!
Here's the hosts:
Our American host - Suzy is on her Christmas break just now - She'll be back next week to start the New Year with a bang!
-----------------------
Today's guest is Megan from meggipeg in
Perth, Western Australia
Hello to all the lovely readers of 'Creating my way to success' and thank you so much to Jill for inviting me to participate in the Creative World tour.
I am Megan from
meggipeg
. I live with my husband and two boys in Perth, Western Australia which is where I grew up. Perth offers
a laid-back lifestyle and stunning natural beauty. It's a perfect place to raise a family

.
Even though we live only five minutes from the city, we still enjoy the great outdoors every day. Here is a quick rundown of our daily life:
...and, of course, we create! My six year old loves crafting almost as much as I do and his bedroom is full of drawers bursting with pipe cleaners, beads, feathers and every other imaginable craft item (except the paint and messy glue - I supervise that part!). He spends hours in there creating things and his friends always love to join in when they come over.
I am also lucky enough to have a craft and sewing room which I fitted out this year (myself!!) with secondhand Ikea kitchen cabinets. I wasn't going to take a picture due to the chaos in there, but I did a quick tidy (read: moved most of the clutter to the back wall out of sight) and snapped a pic. I am so happy in there pottering around and making things. I have a huge wardrobe full of fabrics and finished items for sale, while the kitchen cabinets and drawers are full of more fabrics, old clothes for upcycling and refashioning, threads, ribbons, elastic and beads. There is also a jewellery making corner and supplies for screen printing and acrylic painting.
My prized possessions are my sewing machine and overlocker. I have a Bernina 1130 for sewing, which I have owned for about 20 years and love like one of the family. My overlocker is a Bernina 2500DCET, which I also love but I really haven't spent the time getting to know her as well as I should.
I have been sewing since I was a young girl, when I would make clothes for my dolls. My mum sewed for herself and for my sister and me, so it was just natural for me to sew alongside her. I designed and made my own clothes as a teenager and through university.

I spent several years travelling in Europe and North America working as a research scientist

, so sewing took a back seat until the last couple of years when I moved back home to Perth and began sewing again with a vengeance!
While searching online for inspiration for sewing for boys, I discovered the world of sewing blogs and decided to start my blog,
meggipeg
. I spend far too much time reading all the wonderful blogs out there, but I do enjoy it. I mostly sew for my boys, myself and my six year old niece. Sometimes friends ask me to make something for their daughters and I make a few things to sell in my
Etsy shop
. One of my most requested items is my party skirt, which I designed a couple of years ago. It is stretchy and comfortable, but also twirly and fun

.
Flower girl dresses
I made for a friend
Recently I have
made myself a dress
inspired by Aussie label Metalicus and a couple of weeks ago I made my first ever
pair of jeans
! I could hardly believe I had made them, but the pattern I used by Jalie made the whole process pretty easy really, despite my many modifications. It is very exciting to try new sewing challenges and see them come to life.
I was lucky enough to go fabric shopping in Bali earlier this year, but I buy most of my fabrics from local fabric stores and op shops (thrift stores). I also love buying clothes from op shops that I can refashion into something new. So much fun!
Sewing is the thing I do the most, but I also dabble in jewellery making, painting and other crafts.
I often get asked to help out with art activities at my boys' school, which I love!
The children there are creative, energetic and endlessly fascinating.
Recently
I have opened my Etsy shop where I sell my creations. I'm still feeling my way with what to sell, how to price items and how to take the best photos. Etsy have lots of good tips and advice for sellers, so I'm gradually getting there.
So what's next? In the short term I am focussing on building up my blog readership and increasing the number of items in my online shop. I am also really keen to make some patterns from my own designs to sell and give away on my blog. I need to learn more about how to make different sizes and getting them to look a bit more professional - you know, like real ones!
Jill asked me to define what 'success' means to me and whether I have achieved it yet. Well, I haven't made much money from my creations or my blog and my house is messy and chaotic (and choc-full of stuff that I can't bear to throw away in case I can make something out of it one day)...BUT...I am living my dream - I have a beautiful, loving family, I live in a fabulous place and I spend my days sewing and crafting. If success is happiness, I have it in abundance and I am so thankful that my husband makes my lifestyle possible for me.
Thank you so much for reading about my sewing and craft adventures. I hope I have inspired someone to try something new - usually it's so much easier than you think. Please drop me a line if I can help with anything, I would love to 'see' you on my
blog
sometime.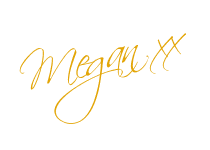 -------------------------------------------------
Thanks for your wonderful answers Megan. Please do go and take a look at Megan's fabulous blog - it's a gem just waiting to be discovered by the masses! She has so much talent and is so creative - you won't be disappointed!
So go on over to:
http://www.meggipeg.com/
Now that you've seen some of the talent we have to offer Down Under, why not visit the other hosts to check out more talent on the other continents!

Make sure you visit them all to see the inspiration and creative people
every corner of the world has to offer:
Europe - Mike @ Blue Velvet Chair
The Americas - Suzy @ Suzy's Artsy Craftsy Sitcom
Asia - PC @ Meijo's Joy
And don't forget to add your own link below! It's all about meeting new friends worldwide!